Horizantal Steel Ring Bending Machine Angle Roll Machine /angle steel rolling machine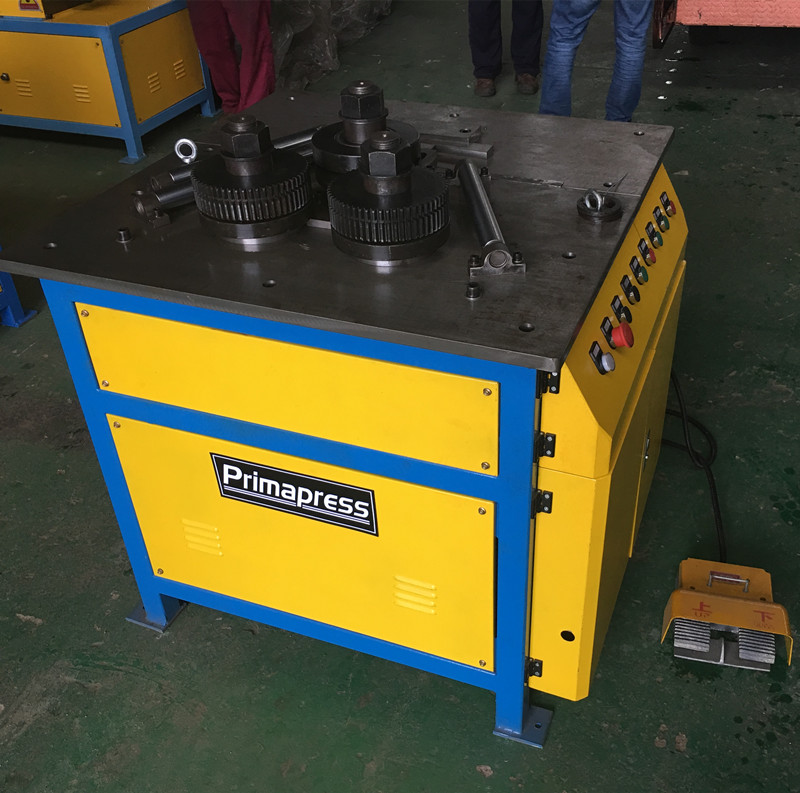 Features:
The machine can be changed according to different needs. You can roll angle iron, flat iron, square steel pipe, steel, etc. Three roll gap can be adjusted at work, saving material.
Angle iron round rolling machine is the carbon steel, stainless steel, nonferrous metal profile (steel, strip steel, channel steel, pipe, etc) rolled into the diameter 320- 6000mm circular ring and the flange of a high quality, high benefit rolls round device. The structure has the advantages of small size, low energy consumption, high efficiency and no noise. The installation and use are convenient, the operation is simple, the carrying capacity is strong, the service life is long, the rolling speed is fast, the product quality is reliable and the like. Instead of the original steel plate material, docking, correction, lathe processing complex process and save the oxygen, acetylene, labor, raw materials and other is advanced machine tools manufacturing flange. The products are widely used in wind machine, bridge template, chemical equipment, cable trays, mine explosion-proof switch, centrifuges and other machinery and equipment industry application. Can also be used in external processing, lucrative.
specifications:
| | |
| --- | --- |
| Rolling angle specifications | Machining diameter |
| L50×5 | ≥600 |
| L40×4 | ≥500 |
| L25×4 | ≥250 |
| Rolled flat steel specifications | Machining diameter |
| 50×5 | ≥600 |
| 40×4 | ≥500 |
| 20×4 | ≥200 |
| Curl speed | 2m/min |
| Motor model | Y132M1-6 |
| Power | 4kw |
| Dimensions | 790X650X1280mm |
| Weight | 400 kg |