Heavy duty manual folding machine , big manual TDF Folder machine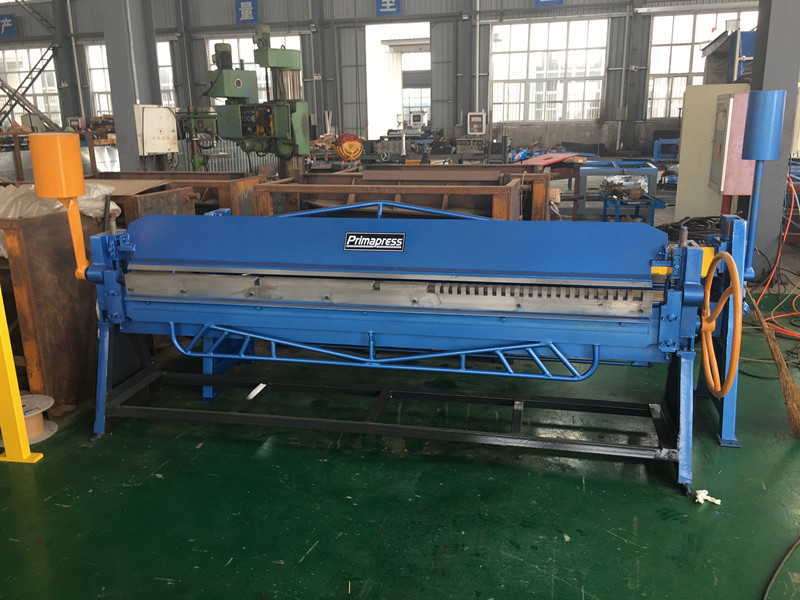 Feature of manual folding Machine :
heavy duty type Hand folding machine is of all -steel welded construction. Simple construction with good appearance. It is easy to operate,
with low energy consumption.Our hand folders are of many types and incorporate with all the outstanding features.
The advantage is that both its up and down movements can be adjusted.They can process workpieces
according to the customer's requirement, and can fold sheet into a box/pan with four sides.
Hand folders are suitable for duct making, metal box forming and pan processing and can be used on the site.
They are in great demand all over the word for the light design, economical use and efficiency. They are perfect equipment for all occasion.
Discription of Instruction:
manual folding machine has light type and heavy type.Suitable for moving work site, producing ducting, tin metal box and pan processing.It won favor among the home and abroad customers by its light, saving energy, high efficiency, fast output and high rate of return.It is surely an ideal energy saving equipment of businesses and households.
Parameters of  small  metal folding Machine :
Model
WS 2 x 2500
WS2 x 1500
WS 2 x 1300
WS2 x 2000
Bending length
mm
2500
1500
1300
2000
Folding thickness for mild steel
mm
2
2
2
2
Min Folding angle
  °
60°
60°
60°
60°
Dimension    L. x W. x H.
mm
3300 x 950x 1870
2100 x 900 x 1100
1800 x 720 x1600
2600 x 720 x 1400
Weight
Kg
1300
900
800
1000